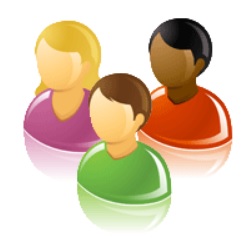 Frank Bristol
Frank is a 4th generation Whanganui citizen and has worked as a partner in a horticultural operation "Bristol Plants & Seeds" with his wife Joy for most of his working life. They now specialise in vegetable seed and plant growing but perhaps are best publicly known for their work with "Wanganui in Bloom".
Since 2004 Frank has been increasingly involved in developing community based peer run Mental Health services. He has been a speaker on self-management at various Mental Health conferences in NZ, Australia, United Kingdom, USA and Canada in the last nine years. He is a keen and passionate facilitator of approaches based on self-care, relationship-care and community-care philosophies embodied in Intentional Peer Support.
Frank is the current manager of Balance Aotearoa which provides peer support and consultancy services to the Whanganui DHB area. Through Balance he is contracted to provide consumer leadership, consultancy and liaison for Whanganui DHB's Mental Health and Addictions Service.
Frank is also a member of the Whanganui DHB Community Public Health & Disability Support Board Advisory Committees, and is the consumer representative on the Central Region Clinical Mental Health and Addiction Network. He also is on the National Te Pou/Ministry of Health Mental Health & Addiction Information Reference Group.

Annie Chapman
Annie Chapman has had a life-long interest in responding to mental distress with holistic approaches. This has been in part because of her own journey with the sad and uncomfortable feelings usually described as "depression", and seeking alternative ways of responding to these powerful states of mind. She sees that times of profound sadness are part of the natural humanity of sensitive human beings and if wisely "awhi-ed" may well contain the seeds for profound learning and growth.
She also acknowledges that "tools" are needed to be able to process powerful sad feelings "positively": to be able to work through, rather than be "swamped" and overwhelmed by them. The key factors for her have been taking a "spiritual" approach, working with both physical Yoga and meditation to re-find the "original happiness" that is at the deepest core of every human being.
Other allies for her have been journal writing; attention to dietary sensitivities and deficiencies; vigorous exercise (especially in nature); solo retreat time in nature; singing in choirs (very healing for the "heart chakra") and connection with dear friends.
In the first half of 2013 Annie walked a Hikoi through the North Island on the Te Araroa trail to raise awareness of the need for "Wiser and Healthier Choices in our Mental Health Services".
She was granted a hearing with the parliamentary Health Select Committee in March 2014 (which Frank Bristol also attended) after presenting a petition with over 1000 signatures to the government in June 2013.
Annie is a certified Yoga teacher and massage therapist.
She has been working at Balance since August 2014 and is passionate about people being offered alternative ways of seeing and responding to their life struggles than the medical model view of "mental illness".