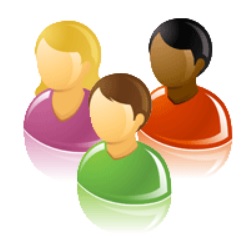 Frank Bristol
Poutu Whakahaere/General Manager
Frank is a 4th generation Whanganui citizen and has worked as a partner in a horticultural operation "Bristol Plants & Seeds" with his late wife Joy for most of his working life. They specialised in vegetable seed and plant growing but perhaps are best publicly known for their work with "Wanganui in Bloom" for 26 years.
Since 2004 Frank has been increasingly involved in developing community based peer run Mental Health services. He has been a speaker on self-management at various Mental Health conferences in NZ, Australia, United Kingdom, USA and Canada in the last nine years. He is a keen and passionate facilitator of approaches based on self-care, relationship-care and community-care philosophies embodied in Intentional Peer Support. And keenly supports bi-cultural approaches for peer support training.
Frank is the current General Manager of Balance Aotearoa which provides peer support and consultancy services to the Whanganui DHB area. Through Balance he is contracted to provide consumer leadership, consultancy and liaison for Whanganui DHB's Mental Health and Addictions Services.
Frank is also a member of the Whanganui DHB Combined Board Advisory Committees, and is involved in the HQSC CAG and MHA QIP prgrammes and National MHA KPI Sponsrs group.

Leo McIntyre
Chairperson/ Kaiwhakahaere

Ko Rimutaka te maunga.
Ko Awa Kairangi te awa.
Ko Te Upoko O Te Ika a Maui te moana.
I tipu au ki Orongomai, engari kei te noho au ki Taputeranga.
He kaitiaki o nga tari hinengaro ora O Wellink - Te Hononga Ora ahau,
Te Kaiwhakahaere O Balance NZ – Taurite Aotearoa ahau.
He tangata whaiora ahau.
Ko Leo McIntyre taku ingoa.
No reira, tena koutou, tena koutou, tena koutou katoa.

Leo McIntyre was born in Nelson, New Zealand, and raised in Upper Hutt, near Wellington, attending St. Joseph's primary school and St Patrick's College Silverstream.
Leo worked as an apprentice painter and decorator for the NZPO and Telecom before a back injury ended his career shortly after qualifying. Depression followed, but Leo then retrained to work at the Police National Video Unit in Porirua, where he developed Post Traumatic Stress Disorder as result of overexposure to forensic video material, forcing him to resign. He returned to the paint industry, working for Resene Paints, and began studying NLP (Neuro-Linguistic Programming), after which he decided to pursue a career in mental health.

Leo graduated with a BA (Hons) in Psychology from Victoria University of Wellington, in May 2006. He worked as the manager of Temp Solutions; a Wellington-based employment agency that specialised in placing people with experience of mental illness in short-term employment, between 2003 and 2009. Leo is now working for Wellink - Te Hononga Ora as a Services Manager and is currently the Chairperson of Balance NZ and a member of the Mental Health Commission Advisory Group.